Für ein individuelles, bedarfsgerechtes Angebot stehen wir Ihnen gerne zur Verfügung.


Nutzen Sie einfach unser Formular zur Kontaktaufnahme.
WEITERE FRAGEN RUND UM SCIFO?
atp magazin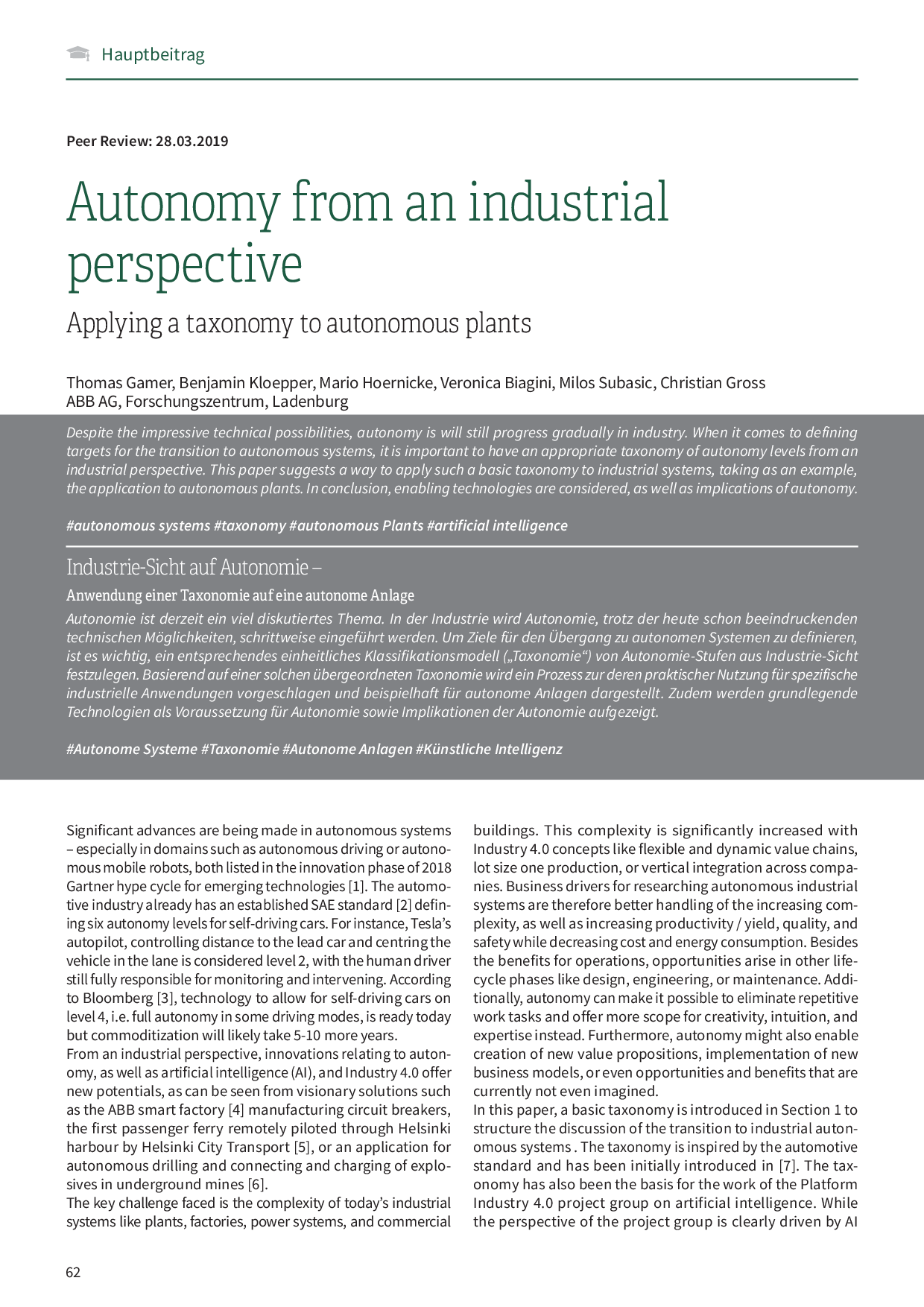 Autonomy from an industrial perspective
Applying a taxonomy to autonomous plants
Autor: Thomas Gamer, Benjamin Kloepper, Mario Hoernicke, Veronica Biagini, Milos Subasic, Christian Gross,
2019
9 Seiten
Schlüsselwörter: Reports,Automatisierungstechnik


Despite the impressive technical possibilities, autonomy is will still progress gradually in industry. When it comes to defining targets for the transition to autonomous systems, it is important to have an appropriate taxonomy of autonomy levels from an industrial perspective. This paper suggests a way to apply such a basic taxonomy to industrial systems, taking as an example, the application to autonomous plants. In conclusion, enabling technologies are considered, as well as implications of autonomy.