Für ein individuelles Angebot stehen wir Ihnen gerne zur Verfügung.


Nutzen Sie einfach unser Formular und wir kontaktieren Sie schnellst möglich.
Jetzt Zugang anfordern und 30 Tage kostenlos testen!


Korrosionsschutz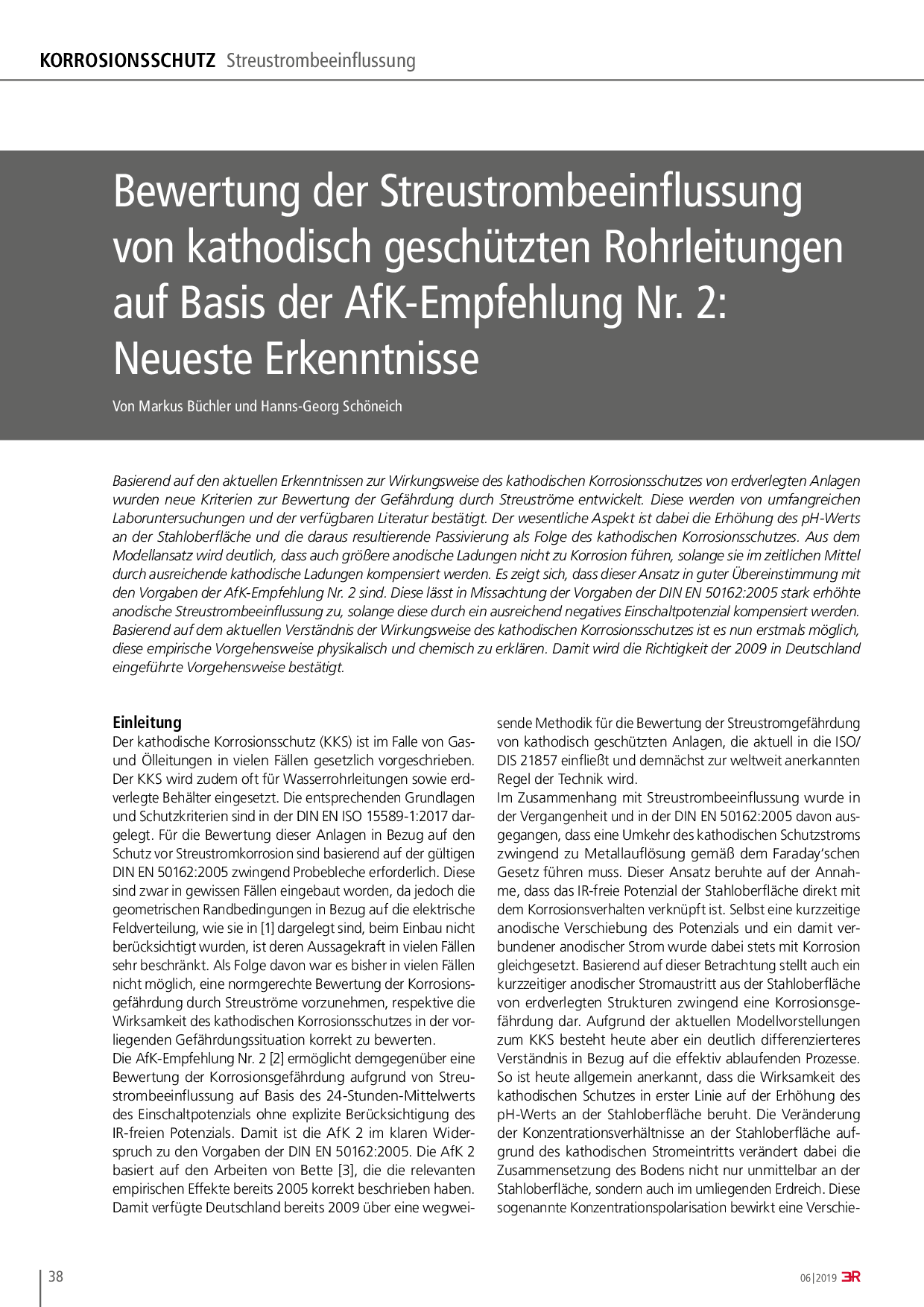 The effectiveness of cathodic corrosion protection under shielding conditions: Disbonded factory applied coatings
Autor: By Markus Büchler and David Joos
2018
4 Seiten
Schlüsselwörter: Rohrleitungstechnik,Korrosionsschutz,Regelwerk


In the context of cathodic corrosion protection (CP), the shielding effect of delaminated coatings is often discussed. Particularly in the Anglo-Saxon countries, the use of non-shielding coating systems is required for certain pipelines. This is leading more and more to the displacement of coating systems based on polyethylene (PE). In recent years, the debate on shielding has also intensified in Central Europe, which is accompanied by the increasing marketing of so called non-shielding products. Since the use of coatings with significantly poorer dielectric properties is in contradiction to European practice, a detailed discussion of the topic is necessary. The relevant aspects are discussed with taking into account the work of Prof. Schwenk, the statements of DIN 30670:2012, today's understanding of the effectiveness of CP and the latest laboratory investigations.
Unsere Titelinfos in der Übersicht